Map State

King Georges Sound, 1833/1

King Georges Sound with its harbours: from Captn. Flinders Survey, (1802) improved by documents in the Colonial Office to 1833. With: Cockburn Sound by J. S. Roe, Esqr. Survr. Genl. of the Colony of Western Australia.
Scale [ca. 1: 90 000]. London, Pubd. May 31st 1833, by J. Arrowsmith, 33 East St., Red Lion Square.
2 maps on 1 sheet : mounted on linen, col. ; 23.4 x 31.0 cm. and 28.5 x 31.0 cm.
Inset: [Albany and environs].
Description
Shows:
TITLE:
Title is placed in the lower left of the map sheet
PLATE NO:
None
INSET:
[Albany and environs]: Appears to the top right of the King Georges Harbour portion of the map sheet.
Shows layout of the streets and allotments on Strawberry Hill and near Middleton Bay with a projected road linking Albany with Middleton Bay.
REFERENCE
Not in Tooley
NOTES
Shows King Georges Sound from Matthew Flinders' original survey with the track of his ship with many soundings in the Sound, Princess Royal Harbour and Oyster Harbour but updated from later information.
Key Dates
1802 - 1833

Situation date

31 May 1833

Map Publication Date
Original sources
Chart of Terra Australis by M. Flinders … South Coast. Sheet 1. 1801.2.3. [Inset: King Geo. Sound with its Harbours … Jan 1802.] Plate II, Atlas, Voyage to Terra Australis by Matthew Flinders. [London] G. & W. Nicol, 1814.
Institutional and Other Holdings
National Library of Australia Map Collection
Cockburn Sound [cartographic material] : King Georges Sound with its harbours / by J.S. Roe, Esq., Survr. Genl. of the Colony of Western Australia ; from Captn. Flinders survey (1802) improved by documents in the Colonial Office to 1833, MAP NK

11133

; National Library of Australia Map Collection. Details
Published resources
Books
Tooley, Ronald Vere, The mapping of Australia and Antarctica, Holland Press, London, 1985, 649 pp. Details
Images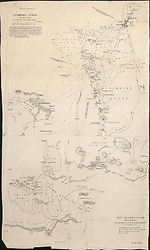 Title

Cockburn Sound 1833/1 and King Georges Sound 1833/1

Type

Map

Repository

National Library of Australia Map Collection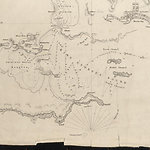 Title

King Georges Sound, 1833/1 - detail

Type

Map

Repository

National Library of Australia Map Collection
Dorothy F. Prescott
Created: 4 August 2010, Last modified: 3 July 2012